Bear becomes dog.
Polly was born hairy.
We saw her first when she'd reached six weeks old and she already had an impressive coat.
A coat of extremely fine hair.
When long it's the softest wool.
When shorn she's cashmere.
Unfortunately she doesn't like having it brushed.
In late April when we walked up to Pip's at St Just Pet Care, Polly's coat was six months old. Six months equates to almost as many inches.
Dog had become bear.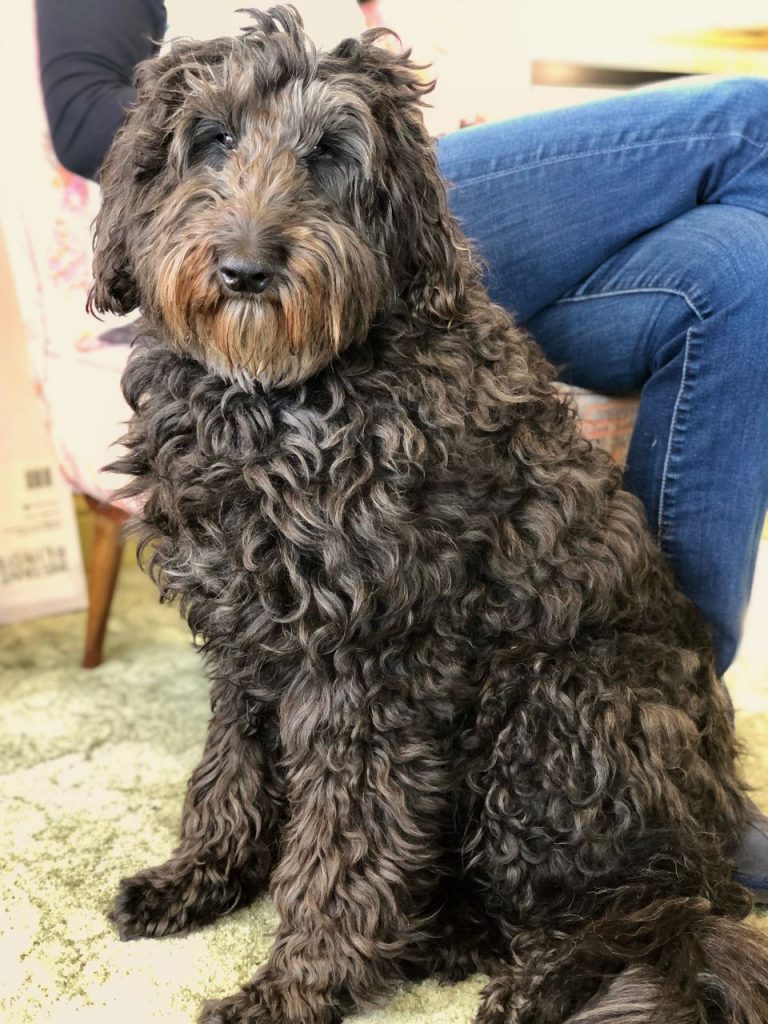 After two hours under Pip's clippers the lockdown locks fell aside and Polly emerged as a new creature.
Skinny. So grey she's almost white. And a completely different animal.
The new Polly bounces, runs, leaps to attention. And eats. Where did the appetite come from?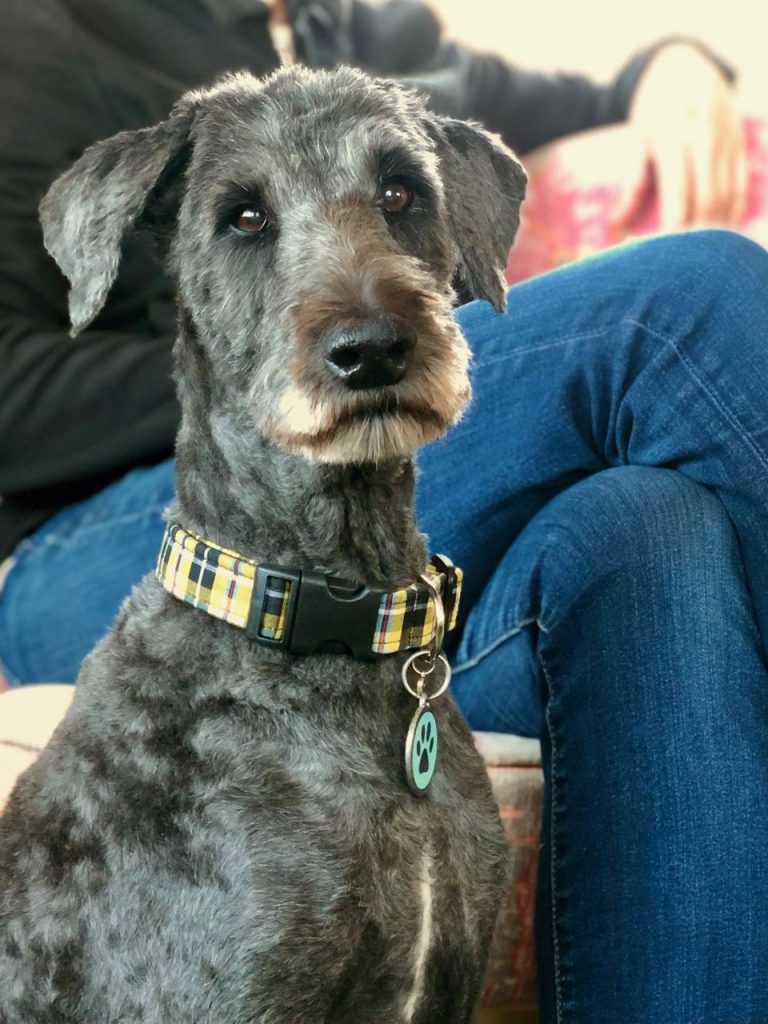 In the wee small hours.
There's usually a price beyond paying the groomer.
While Polly is clearly delighted to have shed her tangled locks, she's unimpressed with the tiny sticky-in hairs all over her body. She spends hours licking, and licking, until she thinks she's clean.
Clean on the outside.
Full of hair within.
Even the dog's stomach isn't built for that.
I leapt from my slumber a little past 1.00am, jolted awake by the gentle sound of the dog's dinner projected at the floor.
How can I hold it against her when my lasting memory is of Polly desperately trying to save her partly digested meal from being swept into the dustpan. "Oi, oi, oi, I haven't finished with that…."
Well, the carpet has been down a whole month. It had to get soiled at some stage.
Introducing Chuck.
When we got back from travelling we had but one vehicle. As it should be.
But that wasn't to last.
Minty's job entails her bombing around the little lanes, looking after the sick, infirm, and straightforwardly old, of West Penwith. It wouldn't be possible driving ArchieVan, our house on wheels.
Enter JayZ, Minty's 13 year old magic box Honda Jazz.
Two vehicles. It's not ideal, but only JayZ gets to do the miles.
But then the Goldings project started.
Access is via a roughly defined 200m lane of mud. Neither JayZ or ArchieVan could cope.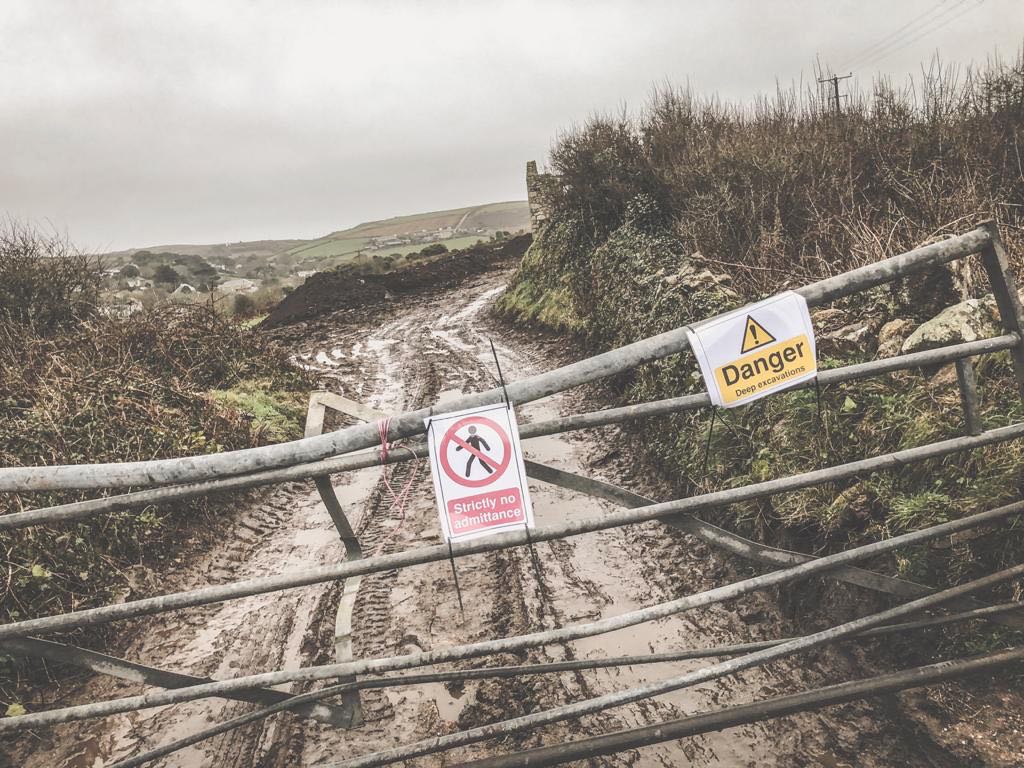 There was stuff to carry, rocks, trees, timber, water and rubbish. Nothing any sane person would load into their car.
There was a need, and that need was satisfied by Chuck.
Chuck's a 20 year old Mitsubishi L200. Rugged, dented, scratched, used, abused and just what I've long desired.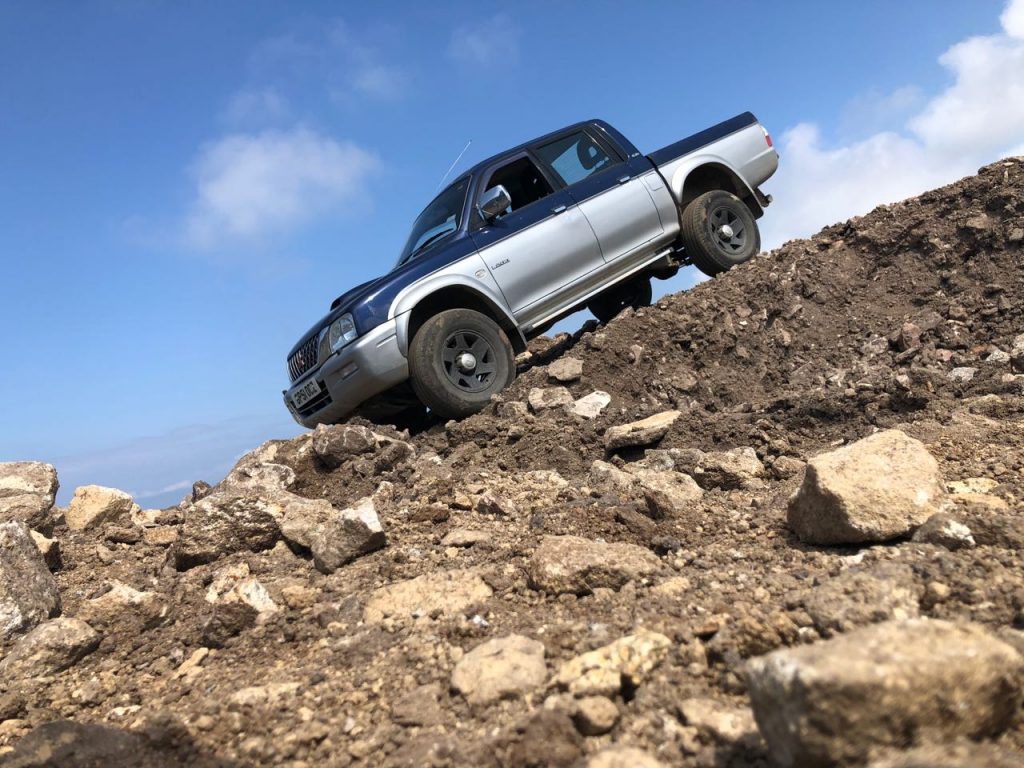 Now I can reveal my inner Greek, here in the Cornwall I love.
All I need do to be 100% assimilated is to live in a caravan….
When will the rains fall?
Through March we planted around 4,000 trees and shrubs.
It's part of our scheme to accelerate the wilding of our land.
Some were planted by a gang of Bristol foresters sent by The Woodland Trust. Four girls and two men cracked on and slipped hundreds of bare rooted saplings into the rough post-mining soils.
A couple of weeks later a team of Marments (the new folk at Archavon), stalwarts from the unpronounceable hamlet of Bollowal (Esther and Tony), and the indomitable young Jack Gill pitched in to help me land the next couple of thousand trees that'll grow into the Goldings hedges.
Four thousand tress.
No matter how small they are when delivered, the planting of a thousand trees will strain the strongest back.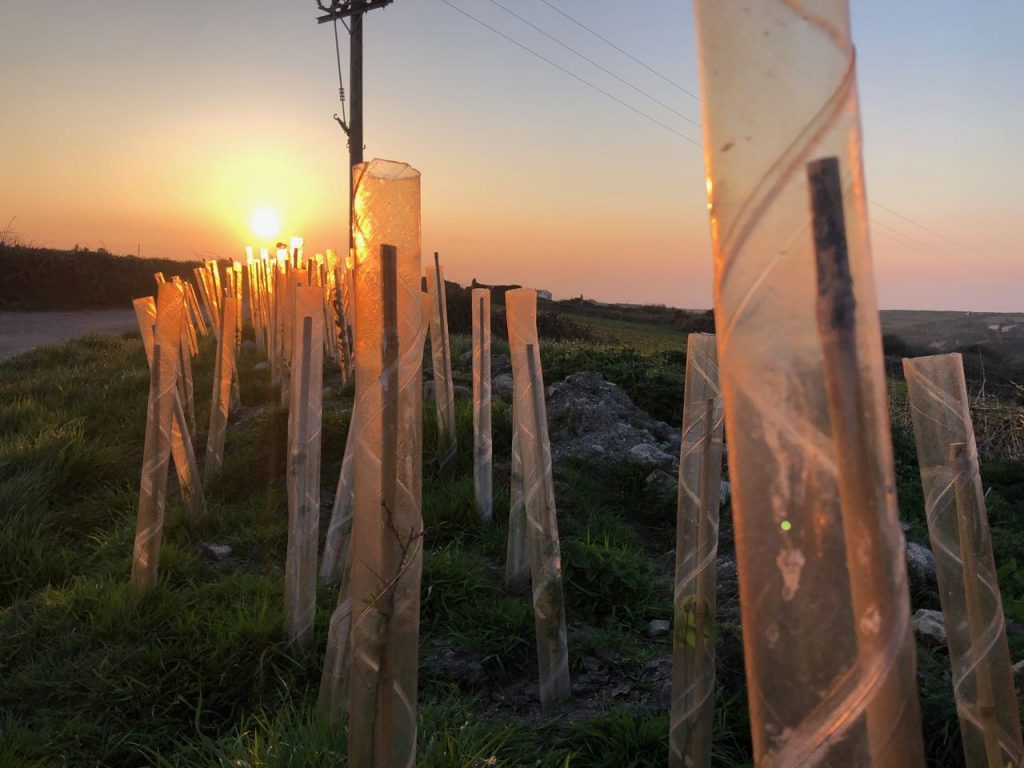 St Justers chortled and sagely informed me that no tree will cope with the winds that whip our fields.
But I believe differently.
The cliffs here are currently blue with squill, the miniature bluebells of ancient woodland. If woods once covered these seemingly barren lands then surely they can again, gradually rising from scrub to fully developed trees.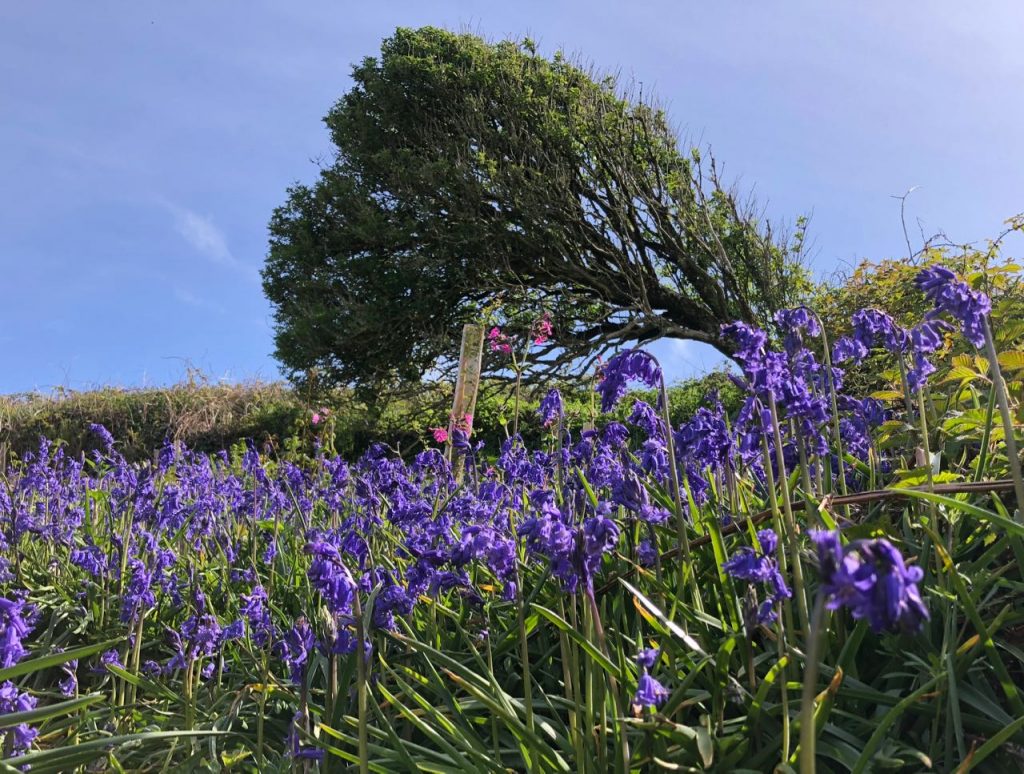 Perhaps I'll not see it all mature. In fact it's unlikely. But some seer such as Ghandi must have uttered words similar to "What you do may be insignificant but that you do it is vital."
Getting the trees into the ground was hard. But then suddenly, like any such project, the work was done.
The four thousand tubes and spirals nodding in the breeze have a beauty enhanced by the promise of greenery to come.
Drought.
Then some time in March the rains that had plagued our early works stopped falling. Completely. It has now been seven weeks since rain fell on this land.
The saplings that were busting forth with green began to wither, to dry, to die.
If this was farming on an industrial scale then planes would fly over dropping a life giving mist of rain.
But it's not.
It's Mindy and KC with a couple of acres and a huge dose of hope.
I couldn't sit back and let death happen.
Armed with just a 13 litre watering can I began long walks from the tap to the furthest of the hedging shrubs. It's 200m, each way.
That first night I walked several miles to give each of the shrubs along the track a little sip of life.
Perhaps I reached 200 trees.
It wasn't enough, yet it took hours.
Necessity is the mother…
Minty suggested using the new wheelie bin to carry the water. It's a 240l bin.
She had a point.
I dreamed of carrying that water more easily.
I put the wheelie bin onto the back of Chuck before filing it.
It's not perfect – the bin starts to spread alarmingly if much more than half full, but still that's ten watering cans, on a single drive, rather than 4kms of walking.
We will beat this drought.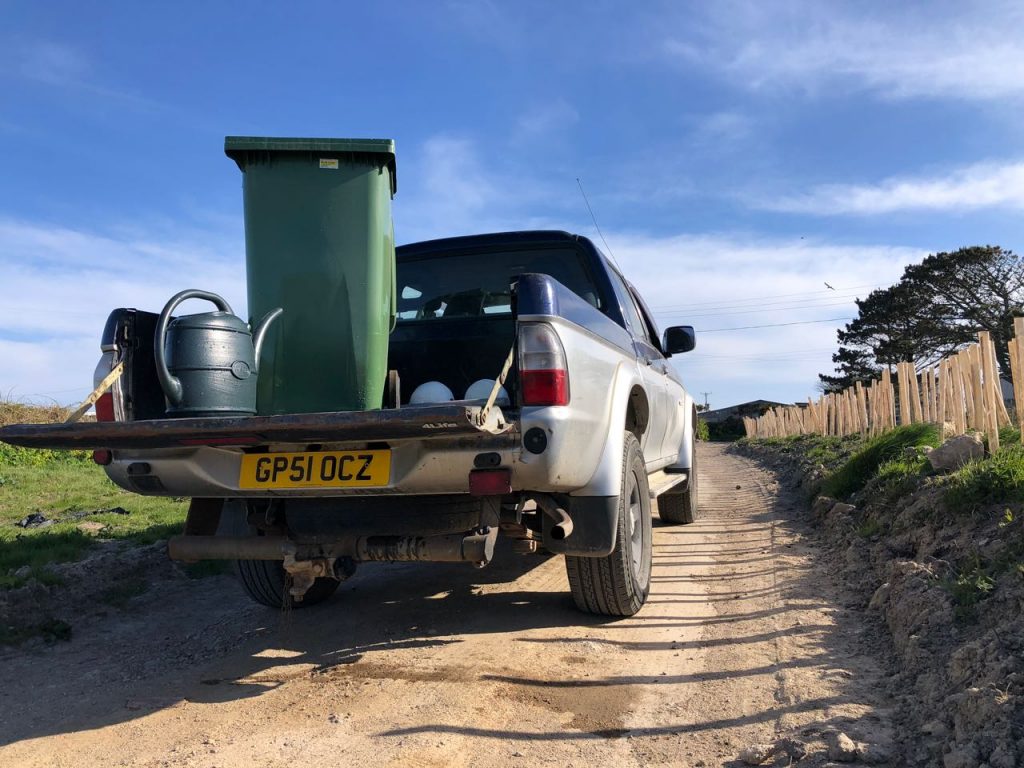 Water. A precious resource.
I felt deep guilt at pouring good clean water onto the land.
But.
We lived for three years on a restricted water diet of about 15 litres each per day.
I should feel no shame over drawing fresh water for a few days to keep these trees alive.
After seven dry weeks the first rains fell in May, and fell right through until June. We lost a few hundred trees, but those that made it are now showing their potential. Their growth rate may be consistent through their lives, but it's now when they're so small that it's most noticeable.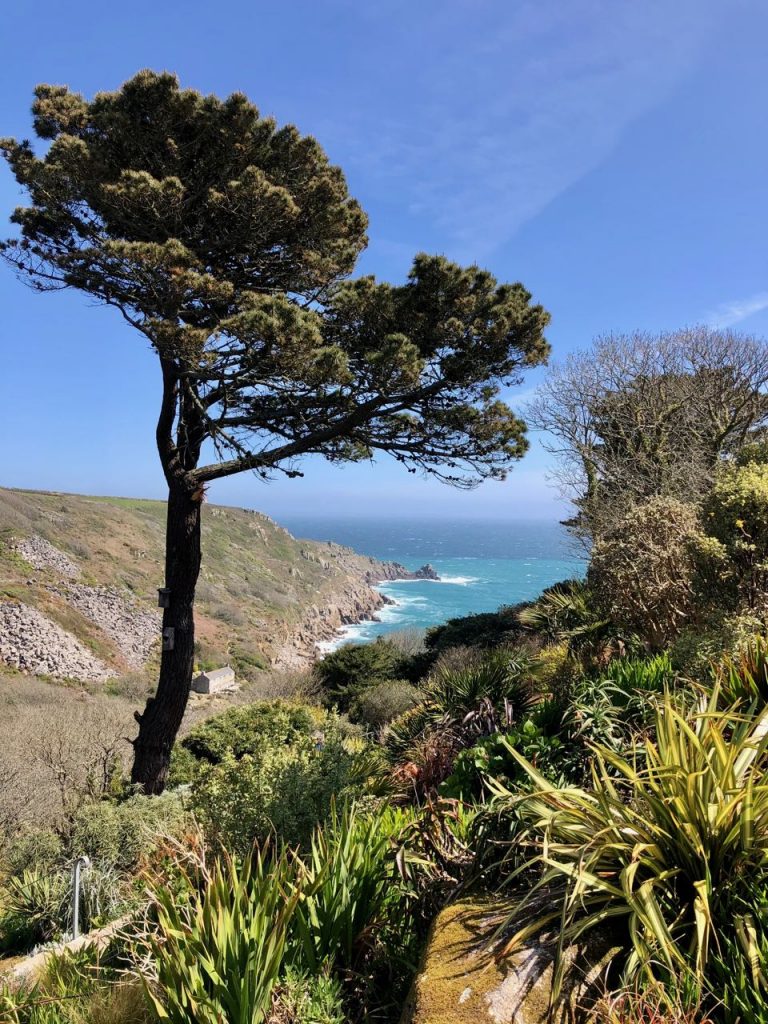 Dusk. Walking to a new home.
Tonight we dined out with friends for the first time in many months.
We were a little early (for the regulations), but discussion was more business like than many a meeting so I feel safe in calling it work.
It was the first time we'd walked home to Goldings together in falling light. Falling light is easily my favourite time of day.
Dawn may hold promise, but at dusk you know your time is short and you hold on to every streak of light.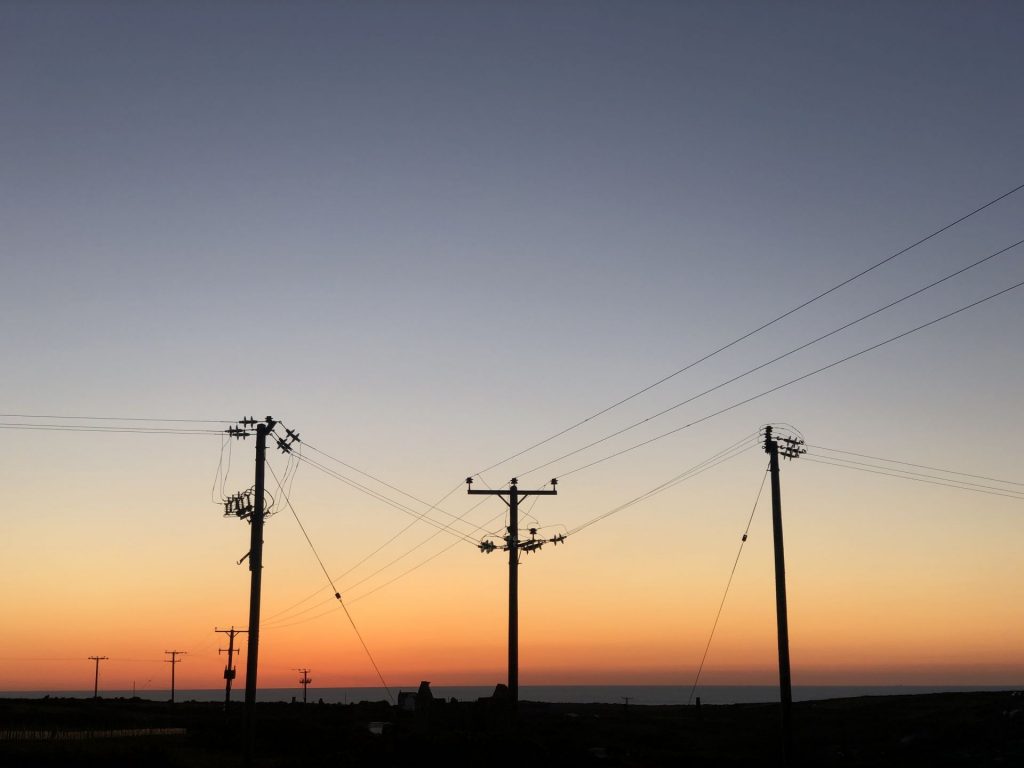 There was a little bird song, cut through by the screeching of birds of prey. Across the valley randy peacocks shout their lust, but all else was silent. The sun was already deep in the sea and the curious beauty of the pylons was given a prominence that daylight denies.
Still nights when sound carries for miles are rare here. Rare. And so much more precious for their rarity.
Soon I must adopt the dedication to the wild of literary heroes such as Roger Deakin, John Muir and Robert Macfarlane, and sleep out in the fields. For me the lowest part of our land, that I have dubbed The Flood, is the place I'd most want to absorb, until red wine, and sleep, overcome my attention, leaving me to doze through to first light at around 5am. There our new willows sink their toes deep and sup on the waters of the stream a few metres away. These are the only trees untroubled by the drought.
I wonder what creatures will cross my vision there? Will the fox happen by? The stoats? Or even a shrew or three.
For now I have only a homespun bench in place, badly fashioned from one of our many disused pallets. Bad. But good enough for now.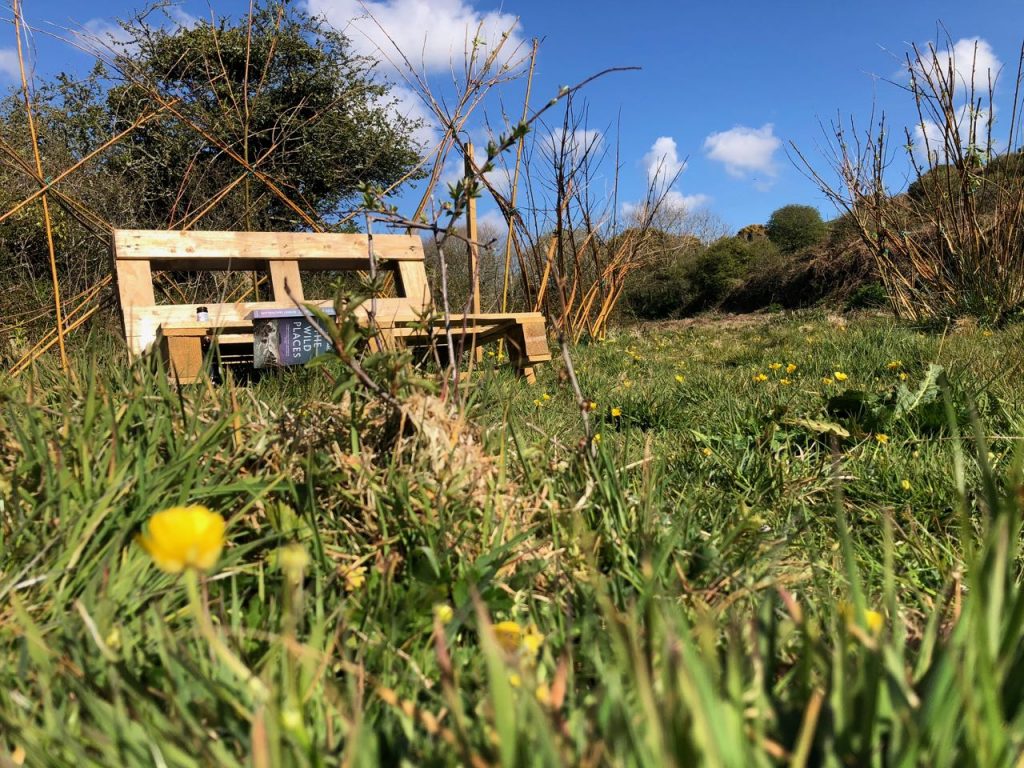 Luluthi.
Last year our spring on Crete was a wonderful thing.
I posted weekly pictures of the new plants that brought joy every day.
Here in Cornwall the wild display may not deliver that level of drama or variety, but nonetheless we only need to tune in to see almost daily changes in the hedgerows.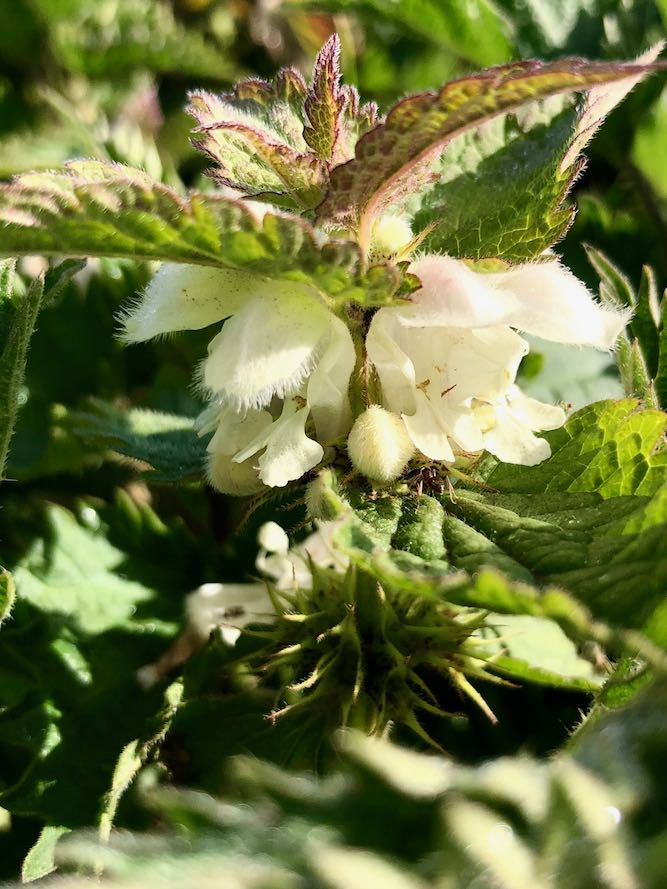 Right now the hawthorn (also known as May in these parts) has taken over from the petal snow of the blackthorn. Huge spikes of horse chestnut flowers decorate the conker trees. On the ground there's a carpet of bluebells whose perfume is delicate compared to their more vulgar hyacinth cousins. Buttercups – have I ever noticed buttercups in such profusion?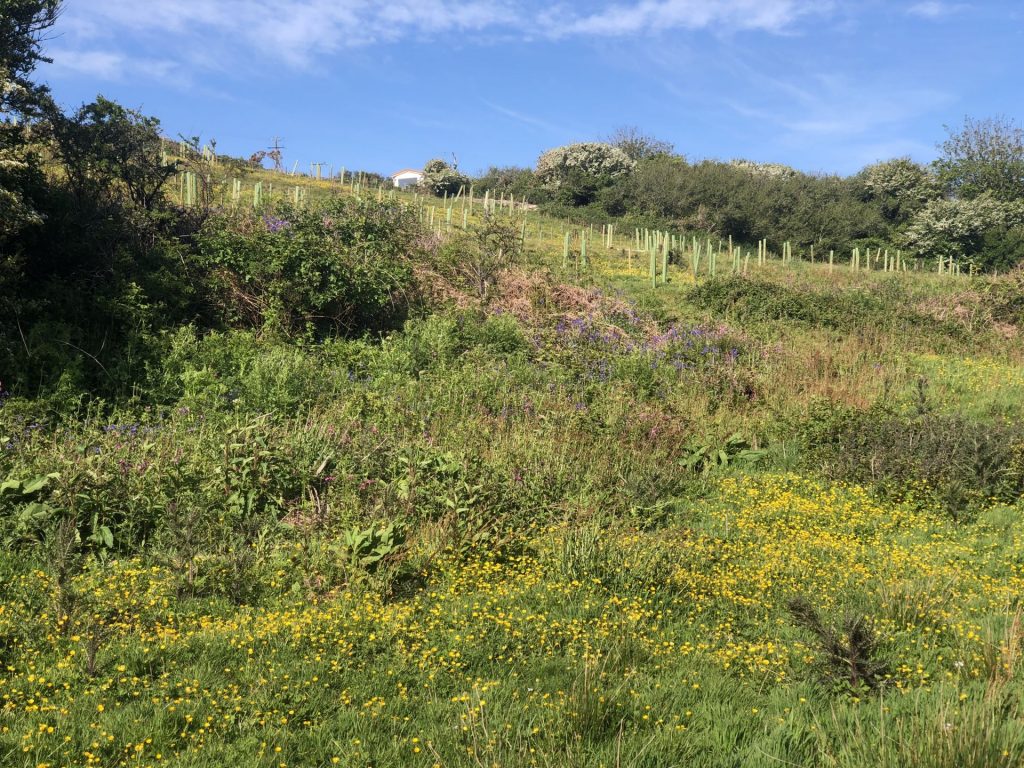 Our bottom field, The Flood, is a tapestry of vivid fresh greens, yellow and blue with some rather special flowering grasses too. A few foxgloves reach up, showing off their height and colour. And the bees party through every daylight hour.
Sitting for a while on that homespun bench brings a simple taste of the wild. I only need be still for a few minutes before the chatter of birds returns and the more curious venture forward to observe me observing them.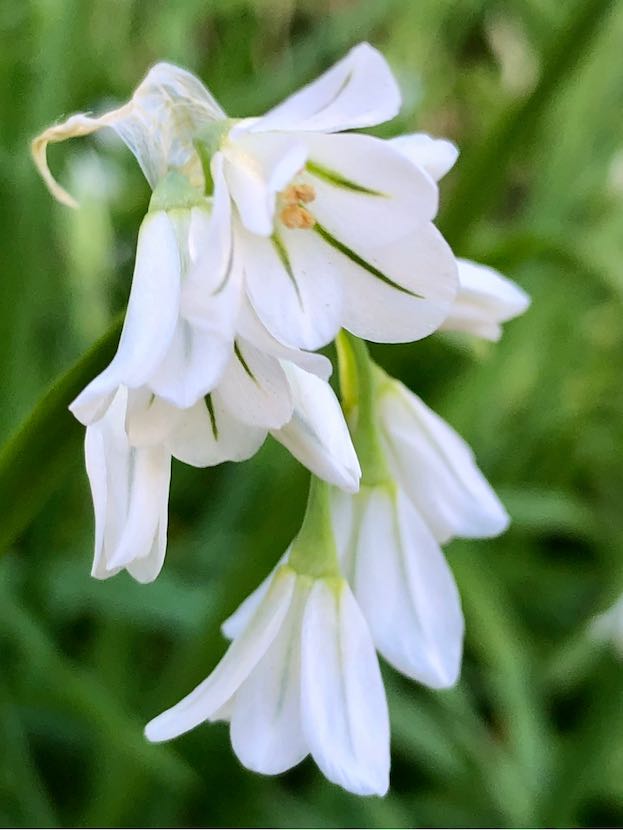 Trengwainton.
Our efforts at creating shelter and the hint of a garden are modest. Time, and budget, mean that it will be years before we have much to show.
At the National Trust property of Trengwainton a few miles down the road they've had a 200 year head start, and levels of investment we could only dream of. To wander through the 20+ acres of spring garden there leaves me bursting with enthusiasm, aching to do more than we'll ever achieve at Goldings.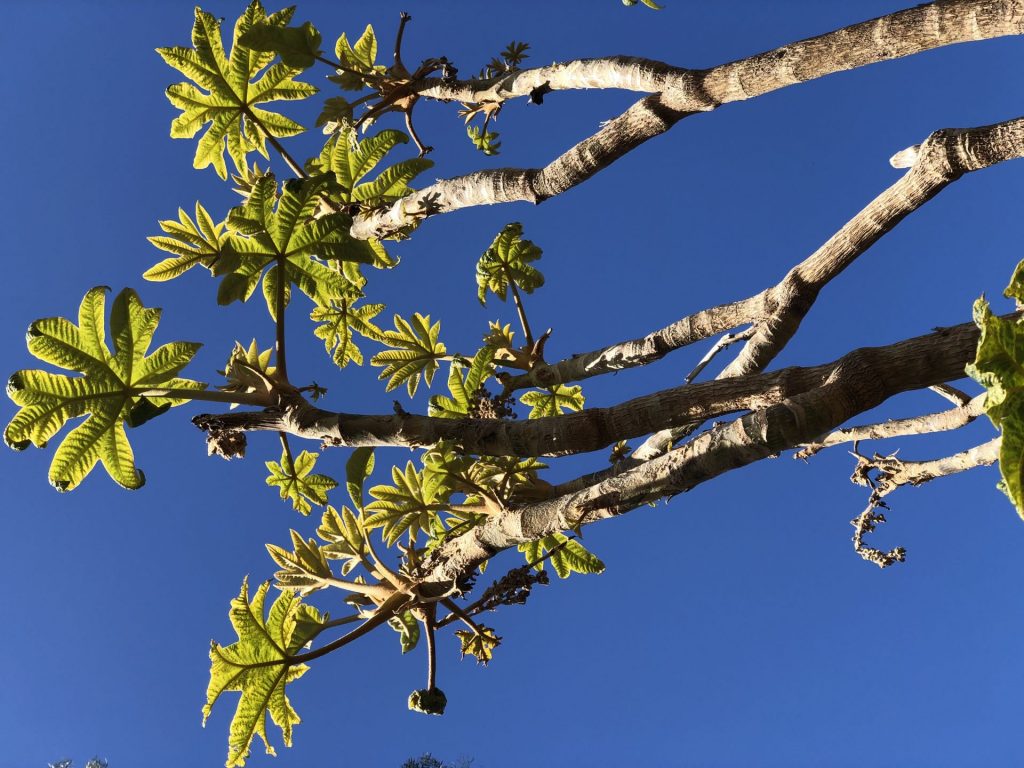 The plan here is to allow the vast majority of the land to wild, having been given a helping hand with the planting of nearly 4,000 trees and shrubs.
In time we hope to create a more tamed environment in the field where we now live, planting an orchard behind the caravan once its shelter hedging is established.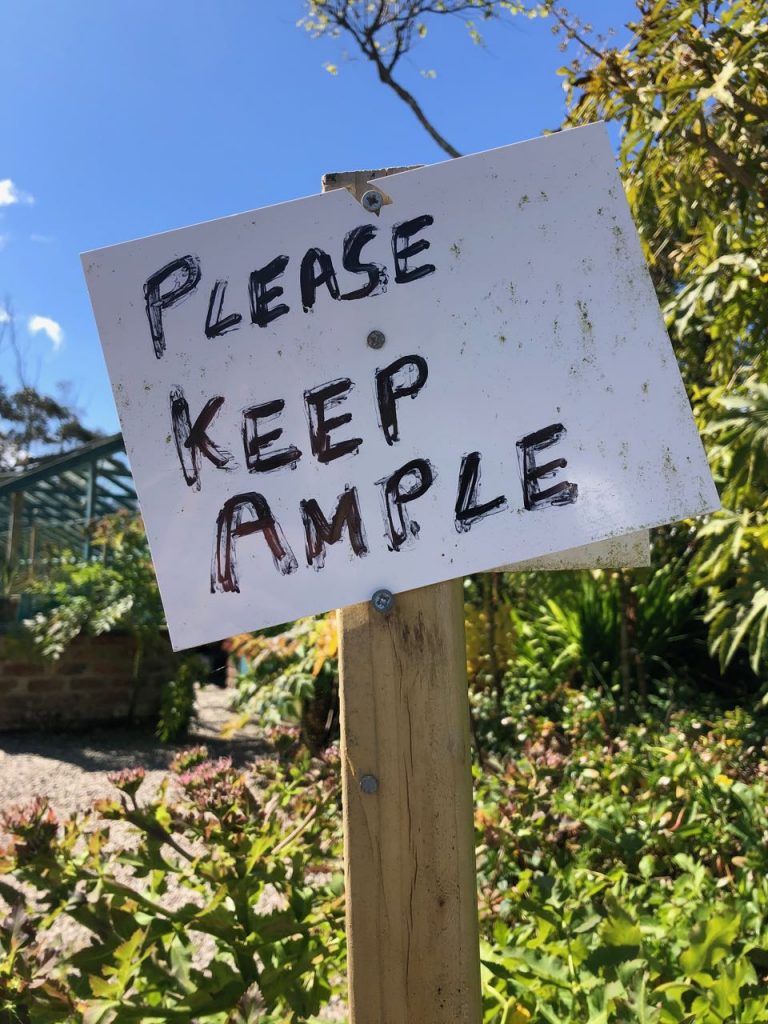 The vegetable garden will be near the house, and beyond its curtilage the transition from the domestic to the near wild will be swift. I have no grand plan of stately splendour, but I do hope to create many areas of seating where folk can slow down, and let nature in.
We have become cuttings fiends. A hundred of more slivers of life struggle to adapt to the harsh conditions of the far west with only a surround of chicken wire to soften the impact of the salt winds (and keep the nibbling rabbit teeth at bay).
On the road.
I must publish this post now, in part because May is fast slipping by, but also tomorrow we'll hit the road for the first ArchieVan journey since getting home in October.
We're both so excited to be shedding the relative luxury of our static caravan to take to the roads again. It'll only be a mini tour of Wales. It'll only be for a week. But bring it on, we can't wait.
Hopefully it'll get a write up on The Cornish Wanderer next weekend.
OK. it all got published the wrong way around. But the stories remain the same.